9998 Almeda Genoa Rd.
Houston, TX 77075-2416
Lobby Hours:
Monday - Friday: 9 AM - 5 PM
Saturday: 9 AM - 2 PM
Drive Thru Hours:
Monday - Friday: 8 AM - 5 PM
Saturday: 9 AM - 2 PM
Phone: (713) 970-6200
Toll-Free: (800) 621-6752
Fax: (713) 378-2303
608 East Tidwell
Houston, TX 77022
Lobby Hours:
Mon, Tue, Thur, Fri: 9 AM - 4:30 PM
Wed: 9 AM - 6 PM
Saturday: 9 AM - 1 PM
Drive Thru Hours:
Mon - Fri: 8 AM - 6 PM
Saturday: 9 AM - 1 PM
Phone: (713) 970-6200
Toll-Free: (800) 621-6752
Fax: (713) 699-0581
19506 HWY 59 N.
Humble, TX 77338
Lobby Hours:
Monday - Friday: 9 AM - 5 PM
Saturday: 9 AM - 2 PM
Drive Thru Hours:
Monday - Friday: 8 AM - 5 PM
Saturday: 9 AM - 2 PM
Phone: (713) 970-6200
Toll-Free: (800) 621-6752
Fax: (713) 378-2303
What is Shared Branch Banking?
We know how important it is for you to be able to take care of your financial business when you want, even if one of our branches isn't nearby or open for business. That's why Priority Trust is part of the Shared Branch Network. Through our partnership with other credit unions, you can conduct transactions in participating branches just as if you were in a Priority Trust Credit Union branch.
You can access your Priority Trust account at more than 5,000 branch locations around the nation. There are over 80 locations in the greater Houston area, some with early hours, some with late hours, and some with Saturday hours. Shared Branch Banking is ideal for members who travel for business or pleasure, have children away at college, or relocate out of state.
For any situation, it's easy and convenient.
A variety of services are available at a Shared Branch:
Deposits and Withdrawals
Transfers between accounts
Account/Loan Inquiries
Loan Payments
Statement Printouts
Gift Card and Money Order Purchase
Extended hours of access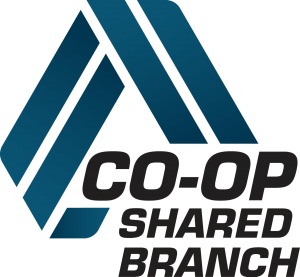 Shared Branch Banking FAQs
Contact Us
Call us at 713-970-6200. Or if you'd like, send us a note, question, or your comments.