Skip Your Winter Loan Payment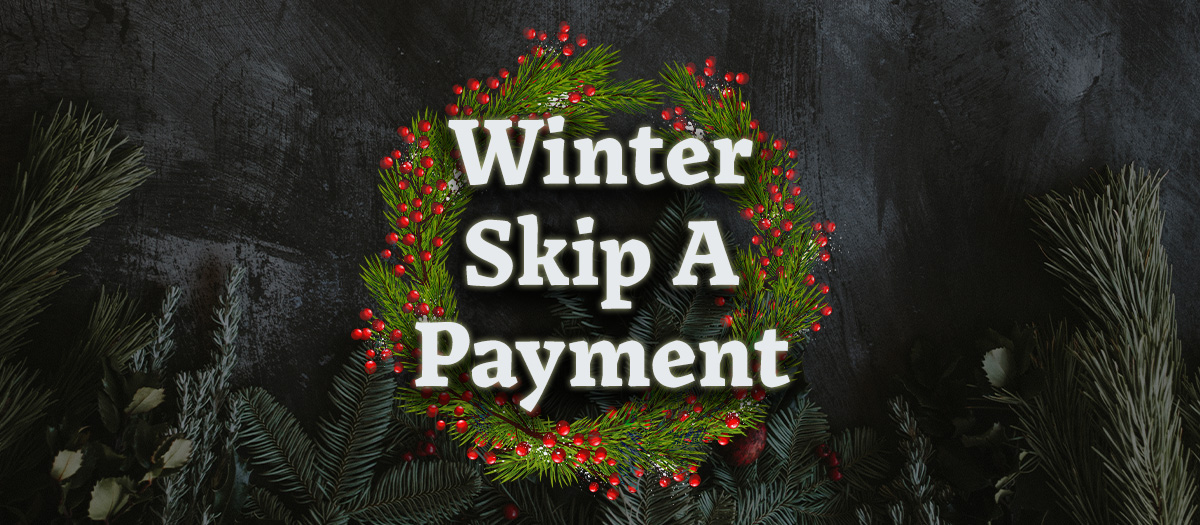 Update Nov 30: The deadline to skip your December 2023 Payment has passed
Feeling the holiday budget pinch? Don't worry, we've got a solution for you! Priority Trust Credit Union is excited to present our Holiday Skip-A-Pay!
This holiday season, give yourself the gift of financial ease by choosing to skip your loan payments for either December 2023 or January 2024. It's our way of helping you enjoy the season to the fullest!
Here's how it works:
Complete the Skip-A-Pay Request Form
Choose a payment option. There is a $35 processing fee for each loan skipped. (Fee must be paid before your skip request will be processed.)
If you wish to skip your December payment, the request is due by November 30th; and for skipping your January payment, the deadline is December 28th.
It's really that simple!
When approved, we'll move your loan due date forward by one month. If your loan payments are automatically deducted, your regular payment amount will be deposited into your share account. Interest on your loan will continue to accrue at the rate originally stated, and the maturity date on the loan may be affected. Your normal payment schedule will resume the following month.
Please submit your Skip-A-Pay request only once. Multiple submissions will cause delays in processing your Skip-A-Pay request. If your submission is incomplete or denied, a credit union representative will contact you.
2023 Winter Skip-A-Pay
"*" indicates required fields