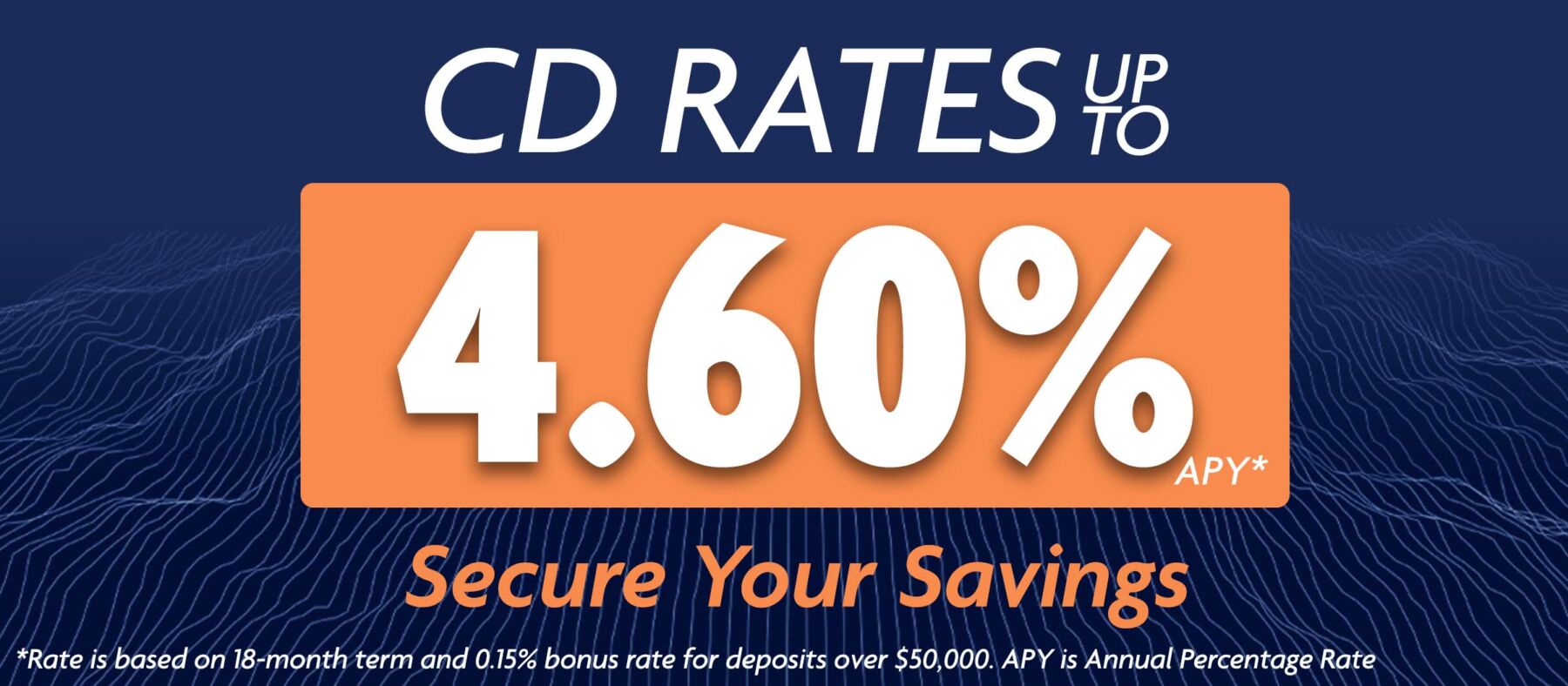 Secure your savings and watch your money grow with our exceptional CD rates! Take advantage of these high-rates or return with none of the risk. The sooner you open your CD, the sooner you start earning.
Why save with us?
We're Offering up to 4.60% APY* on our CDs!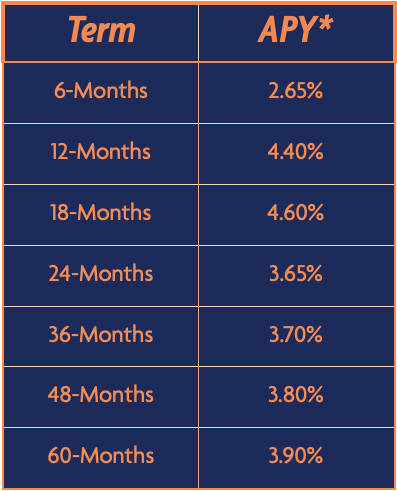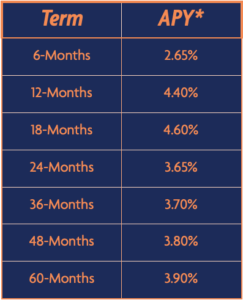 We have flexible terms to fit your needs.
Open your account by visiting any one of our 6 locations around the Greater Houston Area or call us at (713) 970-6200 for more information.
*APY=Annual Percentage Yield. $1,000 minimum opening balance. Maximum advertised rate includes 0.15% bonus rate for deposits of $50,000 and greater. There is a penalty for early withdrawal of funds. Interest is paid monthly. At maturity, CD will automatically renew at the current CD rate.